The explorer in me loves the idea of living in a different part of the world in retirement. After watching family members successfully spend many of their retirement years in a small town in Guatemala, I picked up a few key takeaways from their experience.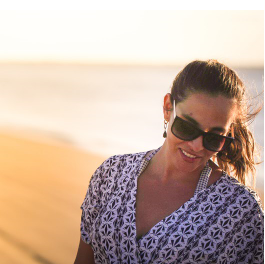 My aunt and uncle decided to "go for it" and live abroad in a truly charming little town in Guatemala during the early years of their retirement. They both had that incredible spirit of adventure, and loved the idea of immersing themselves in "small town Latin American culture", and learning the Spanish language.
It didn't hurt at all that they were able to rent a very nice, comfortable furnished villa that came staffed with a cook and housekeeper for significantly less than just one of their Social Security checks, and their food and utilities were negligible. From a lifestyle and affordability standpoint it was just what they were looking for when they set out to find their retirement dream.
More and more Americans are pursuing their own version of this unique lifestyle and affordable retirement by moving out of the country. It's officially now a trend: according to the Social Security Administration, between 2010 and 2015, the number of Americans retiring abroad increased 17%, and there is little doubt that number will be increasing.
There are a few important factors to consider that I like to pass on to clients who are considering the dream of retiring outside of the United States.
The Health Care Factor
One important consideration is that you won't get Medicare coverage if you live outside the U.S. If you have coverage other than Medicare, it's a good idea to make sure you're covered outside the U.S.
If you do have Medicare, you'll want to continue to pay your Part B monthly premium even though you're not covered. You just never know when you'll want to return to the U.S., and penalties for dropping Part B coverage are heavy according to the 2018 Medicare Handbook (10% more monthly for life for every year you could have been enrolled). Plus, it just makes sense to keep your Medicare, and your options open if you need to fly back to the United States for medical care.
The Money and Taxes Factor
You'll most likely want to open a new bank account to pay your bills in your new home abroad. A bank with a global reach will probably be the best bet.
All U.S. citizens are required to file an annual tax return no matter where you live or earn your money. You may also have to pay foreign taxes as well. The U.S. has treaties with many nations to prevent double taxation. If you do end up paying taxes to a foreign government, those additional taxes may be deductible – as always, check with your tax professional to be sure.
The Lifestyle Factor
This is a biggie, because even the most relaxed, idyllic locales can get boring if there's not a lot to do. Ask yourself some of these questions to get you started:
Does the community have the conveniences I need? My aunt and uncle had to drive an hour on dirt roads to the nearest Costco, but one trip per month was fine for them.
What is the political persuasion, or main interest of the community?
How expensive would it be for family to come visit? How often would I realistically see them?
Does the community have any arts or entertainment?
Would it make sense to take an "extended vacation" or volunteer in the area first to see if it's a good fit before making the big move? Is it possible to shadow, or talk to expats living where you're thinking of living?
Retiring abroad can absolutely be a great choice, and I have seen it work well in my own family. Like anything, the key is to do your research carefully, and find the right fit for you.
The beauty of retirement is it gives you the ability to explore without even having a reason to explore. Exploring is essentially brainstorming with your life, and being yourself, with who you are authentically, regardless of other's preconceptions. Ultimately, if living abroad makes your days more valuable, and exciting, and your life more fulfilling, you'll discover it, and you'll know it!
P.S. For a limited time get a FREE copy of my Amazon best-selling book (you just pay the shipping and the book's on me) here: http://simpleretirementbook.com